Hey guys.
I've drawn the footprint for these components:
http://www.digikey.com/product-detail/e ... ND/2079904
and it looks like this: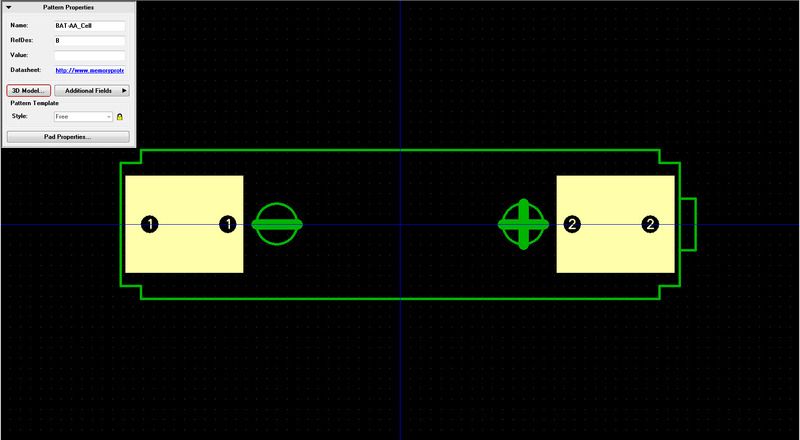 Obviously, I only need one of the duplicates to be a pad, and the other to be a via.
But I read on this forum that vias are not supported in the pattern editor.
So my solution was to duplicate the pad numbers, which gave me this warning:

my next solution was to simply delete the numbers from the duplicate pads, but that warning still exists (apparently pads without numbers assigned are still considered pads).
My
lame solution
could be to number: 1, 2, 3, 4 and just adjust the battery drawing in the Component Editor to have 4 pins instead of 2. (which would make it look funny in the schematic)
Just wondering if there was a better solution out there...?

-josh!